SOUPS & SALADS
Caesar Salad

Romaine lettuce tossed with Bookies' caesar dressing and garlic croutons, topped with chicken tenders bites & parmesan cheese.
---
STARTERS
Start off your Bookies experience with one of our famous appetizers.
Mile High Nachos

Tortilla chips piled high with seasoned ground beef, queso cheese, shredded lettuce, olives, sour cream, salsa, and jalapenos.
Cheese Sticks

Savory provolone cheese triple coated in garlic butter breading and fried to perfection. Served with your choice of dipping sauce.
Pretzel Sticks

Soft baked pretzel sticks with cheese.
Mac & Cheese Bites

Mac & Cheese bites breaded and fried to perfection, served with ranch & boom boom sauce.
Nacho Fries

Half pound of fries topped with queso cheese, ground beef,
salsa & sour cream.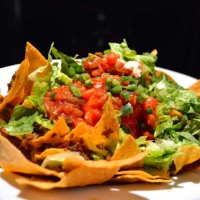 ---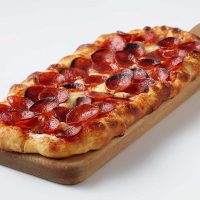 FLATBREADS
Pepperoni

Marinara, Wisconsin mozzarella, topped with pepperoni & sprinkled with Bookies' Italian spice mix.
---
ENTREES
Chicken Tender

Chicken tender with fries and diner roll. Served with BBQ or Ranch
Fish & Chips

Battered cod served with fries, lemon & side of tartar sauce.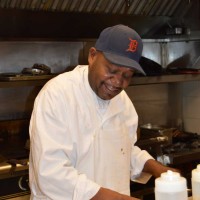 ---
---
BURGERS
Ask your server about menu items that are cooked to order. Consuming undercooked meats or eggs may increase your risk of food borne illness.
All American

American cheese, lettuce, tomato, onion & pickle
---
WRAPS
Perfect food when your on the go!
10.99

Turkey Club Wrap

Turkey, cheese, bacon, lettuce, tomato & mayo.
Served with fries.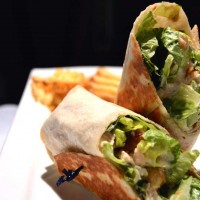 ---
DESSERTS
Don't forget the sweet ending to your day!
---
KIDS MENU
For are under 12 guest.